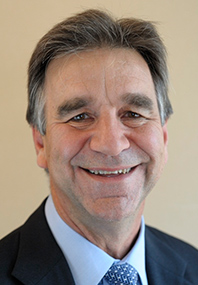 Strategist, Policy Expert, Imagineer, Lawyer and Physicist.
Kurt provides strategic, policy and operational consulting to domain name industry clients helping them to navigate the complex changes coming to the market.
As an integral part of ICANN's Executive Team for more than 9 years, Kurt was responsible for providing stability to ICANN's finances, developing robustness in the multi-stakeholder Internet governance model, and maturing relationships with ICANN's key stakeholders. He established ICANN's operational foundation: delivering initial strategic, operating and staffing plans; establishing the first contractual compliance and stakeholder relations functions; and providing stability in IANA services delivery. Kurt is best known as the architect of ICANN's new gTLD global policy effort that opened the door to an expansion in the number of top-level Internet domains: providing greater choice, innovation and competition to the world's Internet users. His ability to negotiate and find common ground among diverse interest groups enabled success in this and other ICANN policy development efforts.
Prior to joining ICANN, Kurt spent nearly a decade at Walt Disney Imagineering where, as Vice President, Engineering & Production, he was responsible for the technical design and delivery of theme park shows and rides worldwide. Kurt also served Eaton Corporation as Plant Manager, responsible for establishing automated assembly facilities, and advancing the state-of-the-art in electronics and avionics manufacturing.
Kurt holds a BS and MS in Physics, an MBA and a JD and is admitted to the California State Bar. He has been published in technical journals and in law review. He has testified before US Congressional Committees on three occasions and was named one of the 50 most influential people by Managing Intellectual Property magazine (2011 and 2012).