Architelos Clients
"The Architelos team are extremely knowledgeable and capable. They have helped IG shape our strategy and turn it into actionable items, steering us through the complex and ever-changing gTLD application process.
The speed of response and straight talking attitude is extremely refreshing. And while Architelos always respond quickly with sharp and informed insights whenever new information is released it is always, more importantly, accompanied with a plan of action.
They are clearly highly respected within the domain industry and it has been, and continues to be, a pleasure working with them."
Ali Hine, Chief Innovation Officer
IG

"Architelos' expertise is unrivalled in the domain industry. We engaged Architelos when applying for our TLD, and continue to leverage their insights on an ongoing basis. Not only is their quality of work superb, but they are also extremely responsive as well."
Alex Stamos, CEO
Artemis Internet Inc.

"We highly recommend Architelos to any new gTLD….
They are a very unique combination of business intelligence, tech, industry knowledge and finance.
I have found them to be insightful, perceptive and very quick to grasp new ideas.
John speaks with integrity and a clear voice. He has a wonderful dry sense of humor, and apparently likes sleeping on cold muddy ground - Ask him to entertain you with boy scout stories.Test them out with your most difficult issues!"
Jodee Rich, CEO
PeopleBrowsr and dotCEO
"The whole Architelos team have 'been there and done it' before. This experience, coupled with their deep strategic and financial understanding of the industry, means that we found them indispensable as advisers throughout our application process for the dottickets gTLD. We also love the fact that they are willing to go the extra mile for the clients. There is no question that we will continue to work with them throughout the launch and operation of our business, and in whatever else we do in the industry in the future. We only do business with sharp people, who have deep insight, and who we like. They tick all the boxes!"
Gary Fisher, CFO
Accent Media Ltd
"Architelos provides an amazing combination of industry hands-on experience and strategic vision. The ability of its team members to share their unique set of skills, as well as create engagement with a variety of cultures is highly valuable and I look forward to continuing this fruitful relationship. I would highly recommend Architelos to other registries and TLDs."
Mathieu Weil, CEO
Afnic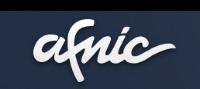 "EURid, the registry manager of the .eu top-level domain, requested Architelos to conduct a research in the domain name environment. We enjoyed working with Architelos for their professionalism and responsiveness to address all our input and views in a timely and appropriate manner. The report presented was very useful and of excellent quality.  We would recommend Architelos to other registries."
Marc Van Wesemael, CEO
EURid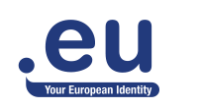 "Architelos has a wealth of expertise and respect in the business operations and marketing of Top-Level Domains — they have walked the walk. Their team was able to quickly assess our unique position and provide tactics and actionable recommendations within a tight deadline. They fully grasped our challenges and provided us with a market strategy and action plan that was both innovative and customized for ISC."
Barry Greene, CEO
Internet Software Consortium
"I have had the pleasure of working with Architelos on several different engagements. Their combined experience and expertise has been invaluable in assisting our organization to prepare for the coming industry changes. The Architelos team brings a level of sophistication and strategic insight that will be difficult to match elsewhere, with each team member bringing a unique set of skills and experience where, like all strong teams, the sum is truly greater than the parts."
"We were impressed by the quality and comprehensiveness of the work that Architelos produced for us and we look forward to continuing our relationship with them as we further develop our strategic thinking."
John Styll, President, COO
.Music TLD
"As the registry for the extension, we consider the reputation of our name space to be critical to our long term success. NameSentry from Architelos has been our "go-to" tool for malicious behavior monitoring for more than a year now, and has enabled us to quickly identify, investigate, and enforce potential policy violations. There may be other tools on the market, but Team Architelos has decades of domain industry experience and expertise. I highly recommend NameSentry."
"Architelos' services are comprehensive and tailored to the needs of registry—and specifically new gTLD registry—operators. From abuse monitoring services to financial products and performance tracking metrics, Architelos' products fit into every aspect of a TLD's business strategy. Combined with solid software products and an excellent service team, Architelos is indispensable."
Reg Levy
Minds + Machines