What is TEM?
You are proactive in how you manage the inner workings of your TLD: your marketing, operations, strategy, suppliers, and security. You want control over your businesses success.

But your business is not only affected by items you directly control. Issues and developments outside your company also affect your enterprise: the actions of governments, policy makers, standards bodies, and your regulator, ICANN.
You gain control over these outcomes by:
• Having information as early as possible
• Accessing specialized industry experience
• Absorbing complex information quickly
• Making informed decisions
• Being prepared
Our TLD Environment Management (TEM) Services allows you to direct your time and training to those activities that will best directly serve your registry operations. Rely on us to provide help when needed to navigate the external world. We will monitor, inform and recommend actions so that you can deal with external issues economically and effectively.
ICANN Impacts

You are required to interact with ICANN on many items, with different ICANN teams, each housed in its own "silo." The ICANN organization is changing and the requirements for operating a registry are changing:
• New registry agreements include vague public interest provisions
• New dispute resolution processes
• New compliance regime requires reporting and audits
• New automated root zone changes
• New fee-based system for changes to the Registry agreement
We will prepare self-audit schedules, report templates and reports for you so that you meet your contractual obligations. Root zone change requests such as server IP address changes can be prepared for submission to IANA. If you wish to offer new services or amend your registry contract, we will furnish the submission to ICANN and provide negotiation advice.
Kurt Pritz leads the delivery of TEM services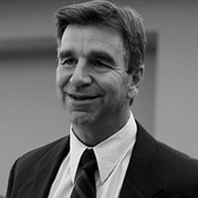 Kurt provides strategic, policy and operational consulting to domain name industry clients helping them to navigate the complex changes coming to the market. Kurt was an integral part of ICANN's Executive Team for more than 9 years and is best known as the architect of ICANN's new gTLD global policy effort that opened the door to an expansion in the number of top-level Internet domains. His ability to negotiate and find common ground among diverse interest groups enabled success in this and other ICANN policy development efforts. Prior to joining ICANN, Kurt spent nearly a decade at Walt Disney Imagineering where he served as Vice President, Engineering & Production. Kurt holds a BS and MS in Physics, an MBA and a JD and is admitted to the California State Bar. He has been published in technical journals and in law review. He has testified before US Congressional Committees on three occasions and was named one of the 50 most influential people by Managing Intellectual Property magazine (2011 and 2012).
Policy Impacts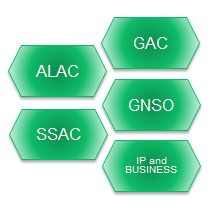 At any one time there are a dozen or more policy initiatives being discussed at ICANN and elsewhere. ICANN volunteers spend hundreds of hours annually debating policy through email, in conference calls and in ICANN meetings. What policy discussions are important to you? What are the potential upsides and downsides for your registry? What actions can you take to affect the policy outcome?
We monitor policy activity and will advise you when, where and how to engage in the policy debate – taking your valuable time for only those items that will affect you and where you can have a meaningful effect. We will provide monthly reports (or more often, if developments call for it) and advice personalized for your business so that you can make your own, informed judgments. To effectively prepare you to participate we will provide briefings, write materials and organize meetings.
External Impacts
Much is going on outside the ICANN community. You are responsible for monitoring and addressing many of these outside events. Some might affect your business environment and others will trigger contractual obligations for you. UNGEGN (a UN expert group) might amend the list of country names they maintain, changing restrictions on second-level names. Similarly, ISO and the IETF are constantly evolving standards as required by a geo-political, technically evolving world. Governments and their law enforcement arms constantly seek to improve their set of tools to fight cyber-crime or advance

the cause of business in their jurisdictions. You are faced with complex and often conflicting sets of rules and laws. There is an ongoing Internet Governance discussion occurring globally that has the potential to turn the present multi-stakeholder model on its head.
You must not only accommodate what has happened: new laws, standards, and regulations, you must plan for what is going to happen and, if possible, turn the creation of new provision toward your favor. A monthly report, tailored for your situation will survey the entire field of activity and recommend actions in those areas where there are new contractual requirements or there is a return for you. The report will identify environmental risks, their likelihood of them coming to fruition and the severity of their impact.
Service Levels & Pricing